If you need to extract a bad tooth, cut a cyst, conduct bone grafting or other dentofacial surgeries, you are welcomed at "Dentist&Co".
Our department of dental surgery is fitted with the latest equipment, tools and materials, while its specialists use best practices and constantly improve their skills.
We do everything possible to ensure that our patients are not afraid of visiting a dentist, regardless of the procedures performed, that's why we use secure STA computer assisted anesthesia system.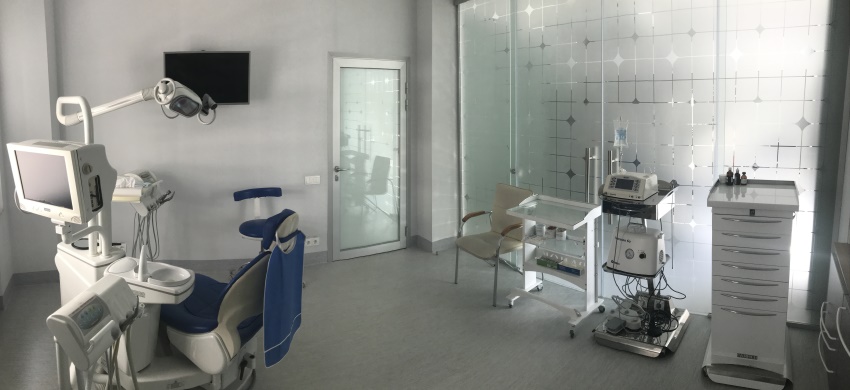 It provides a smooth and painless injection of anesthetic agent, that doesn't cause uncomfortable sensations, numbness of lips and tongue.
It makes treatment as comfortable as possible. Upon a patient's request, if there are no contraindications, a dentist may apply sedation (medication sleep) or general anesthesia.
Our dental surgeons carry out successfully surgeries of various complexities:
* frenuloplasty of tongue;
* tooth removal (including extraction of wisdom teeth);
* bone tissue grafting prior to dental implantation;
* one- or two-stage dental implant placement;
* removal of benign tumors, cystectomy (removal of dental and jaw cysts);
* tissue transfer.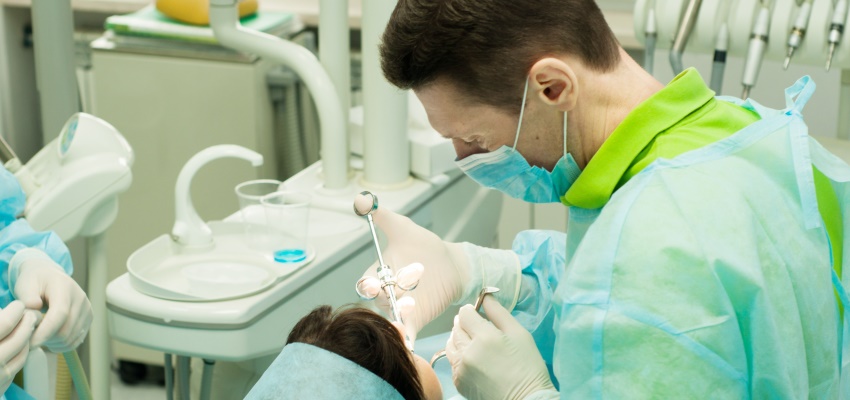 In line with the traditional methods of surgical treatment of teeth, "Dentist&Co" specialists apply innovative technologies.
Piezosurgery (ultrasonic technique and surgery)
It is a current practice in surgeries on maxillofacial area of different types of complexity with a predictable result.
It allows to take surgical extraction of teeth, bone plastic surgery, dental implants placement, sinus lift procedure, orthodontic microsurgery on a whole new level.
It is commonly known that extraction of a tooth, that hasn't erupted, or wisdom tooth removal are associated with some complications, because access to them is limited, as well as a possibility of application of rotary dental instruments.
When using ultrasonic system, dental surgeon can operate in the most remote and hard-to-reach parts of the mouth, including the areas close to anatomical structures, where the use of common dental tools is associated with risks.
In addition to the above, its use provides maximum accuracy of incision and causes minimal tissue injury without damaging nerves and vessels.
Advantages of this the innovative technique:
* minimization of traumatizing events during surgery;
* reduction of risk of complications after surgical treatment of teeth, because bone is not getting overheated and it is almost not getting traumatized;
* it's more easier and safe to access to the remotes part of oral cavity;
* high accuracy of procedures and predictable result;
* reduction of time period of recovery and rehabilitation.
Specialist advice
It's important to keep to the following number of rules after surgery of removal of wisdom tooth or cyst:
* do not keep gauze tampon on the place of surgery longer than 10 minutes;
* no eating is permitted for less than 3 hours after the procedure;
* hypertensive patients should control their blood pressure;
* patients with diabetes should control sugar levels, because surgical treatment of teeth may cause blood sugar hike;
* anesthetics can be used in case of severe pain after surgery and if there are no contraindications.
Please note!
Patients of "Dentist&Co" clinic are provided with all necessary medicines and means of oral hygiene for the post-surgery period.
You may always phone an operating surgeon and, if necessary, undergo an additional examination.
Dental surgery involves not only a damaged tooth removal but also a timely dental implant placement.
It allows you to restore integrity of dentition, masticatory functions, as well as to get rid of cosmetic defect.
You may undergo it in our clinic that has been being a leader in the field of dental implant placement for a long time.